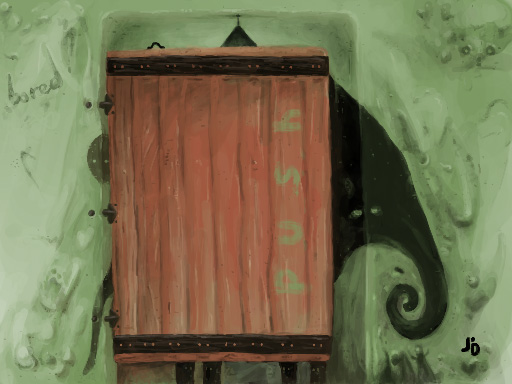 Well well well, pushing a door is quite usual these days so I can't see any reason why, sometimes, some doors, aren't pushed.
"Je ne comprends pas".
No no no, no.
Push, it can't be as bad as being run over by an elephant (and an elephant wouldn't hesitate to push doors, so… push).