Of course I was always going to do an illustration about my daughter born earlier this year. Oh and to write a song as well. Because that's what I do.
Here's the little story of how it happened.
Initially I was thinking doing something a little similar to what I did for my niece 8 years ago – illustrating her name with animals – just after her birth.
But this time, being the actual dad meant that my free time got largely dedicated to changing nappies and learning a new way of spending night time rather than doing evening sketching marathons like my younger self.
As Emilie turned 5 months old, I paused for a moment on this picture of her: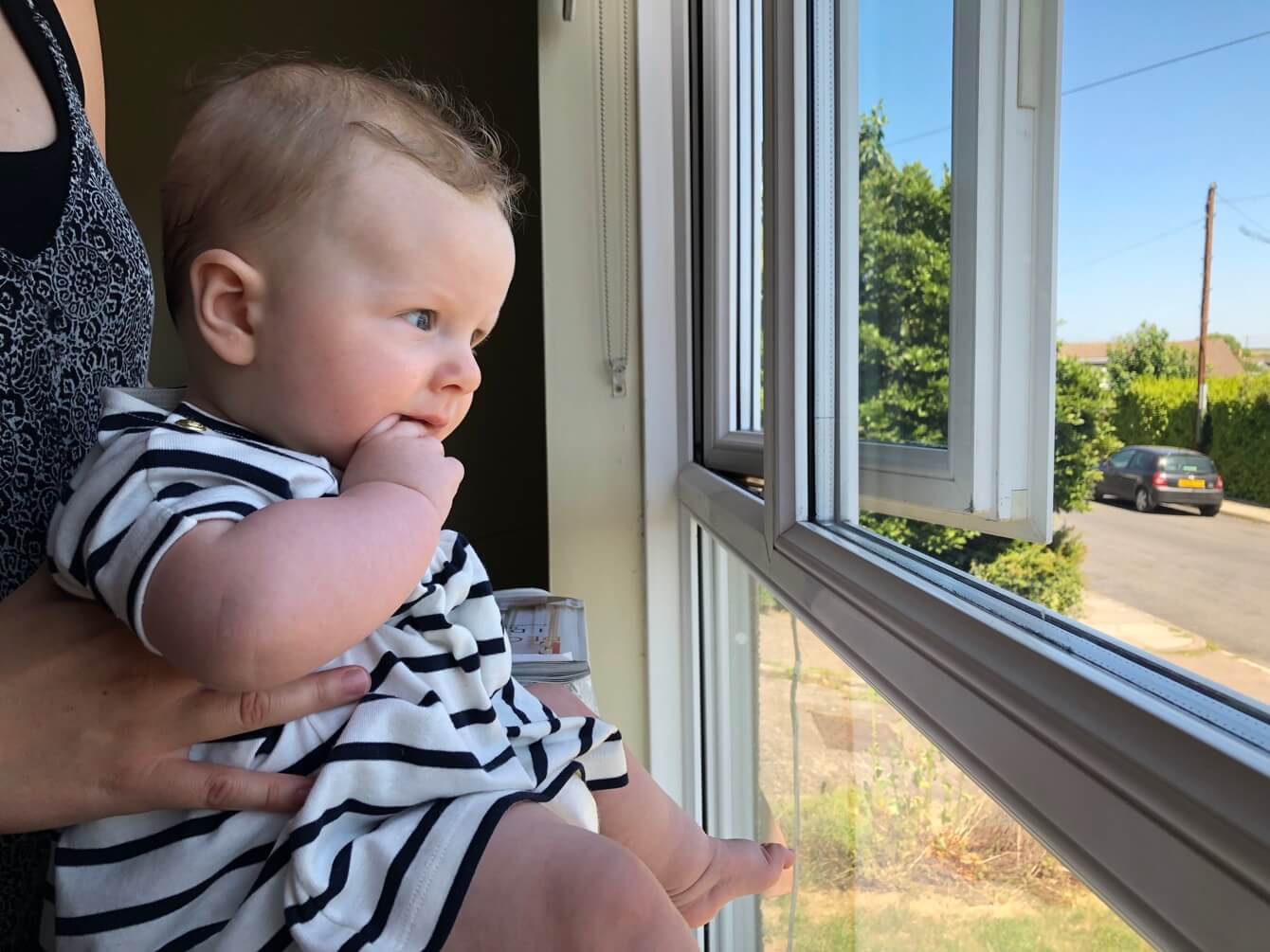 I love how this photograph captures the starts of her discovery of the world out there, after most of her time spent in the cocoon of our home. It felt like a great milestone to capture and be creative with, so I decided to turn this moment into her illustration.
Pretty much at the same time I turned up an improvised lullaby into a song and the two would eventually complete each other.
Paper time. Starting with the first rough shapes in line with the reference photograph.
Adding some details around Emilie's face and body.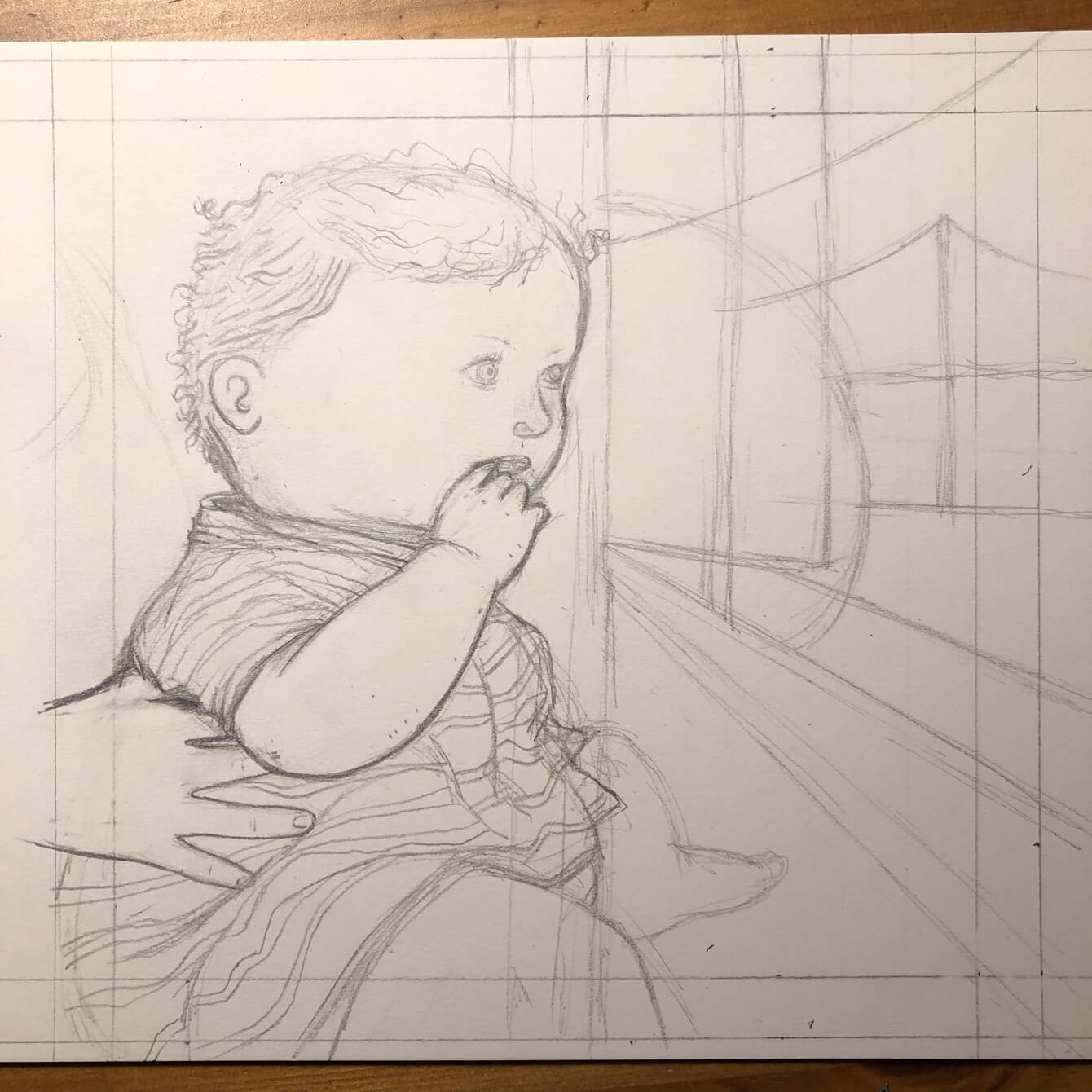 And a little more details until…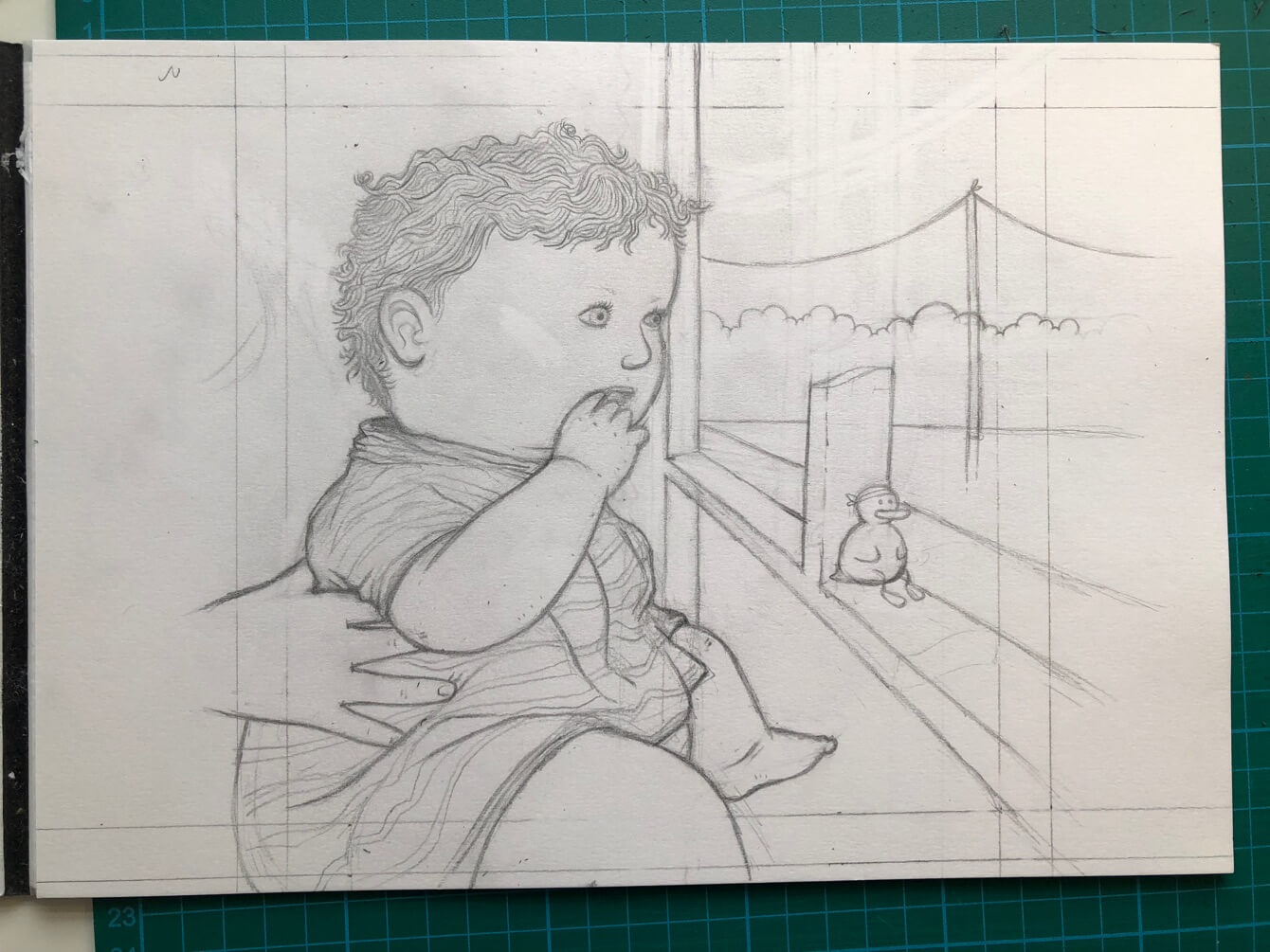 ..I realised that I was not drawing my daughter but another baby… So I scaled back on the hairdo and reworked her face to keep her more familiar.
I hesitated tracing on the iPad, so started on Photoshop bringing back the good old Wacom.
And quickly missed the comfort of the combo iPad + Apple Pencil + Procreate, definitely speeding up tracing and adding extra precision by drawing directly on the screen, so I switched back and got lost in Emilie's hair.
Once most of the main lines were done I added dotted shading to consolidate the inked drawing.
Couldn't wait to finish up all the lines before trying some colour schemes. Decided on a "seaside summery sunrise" tone.
Finalising the colours and adding shades.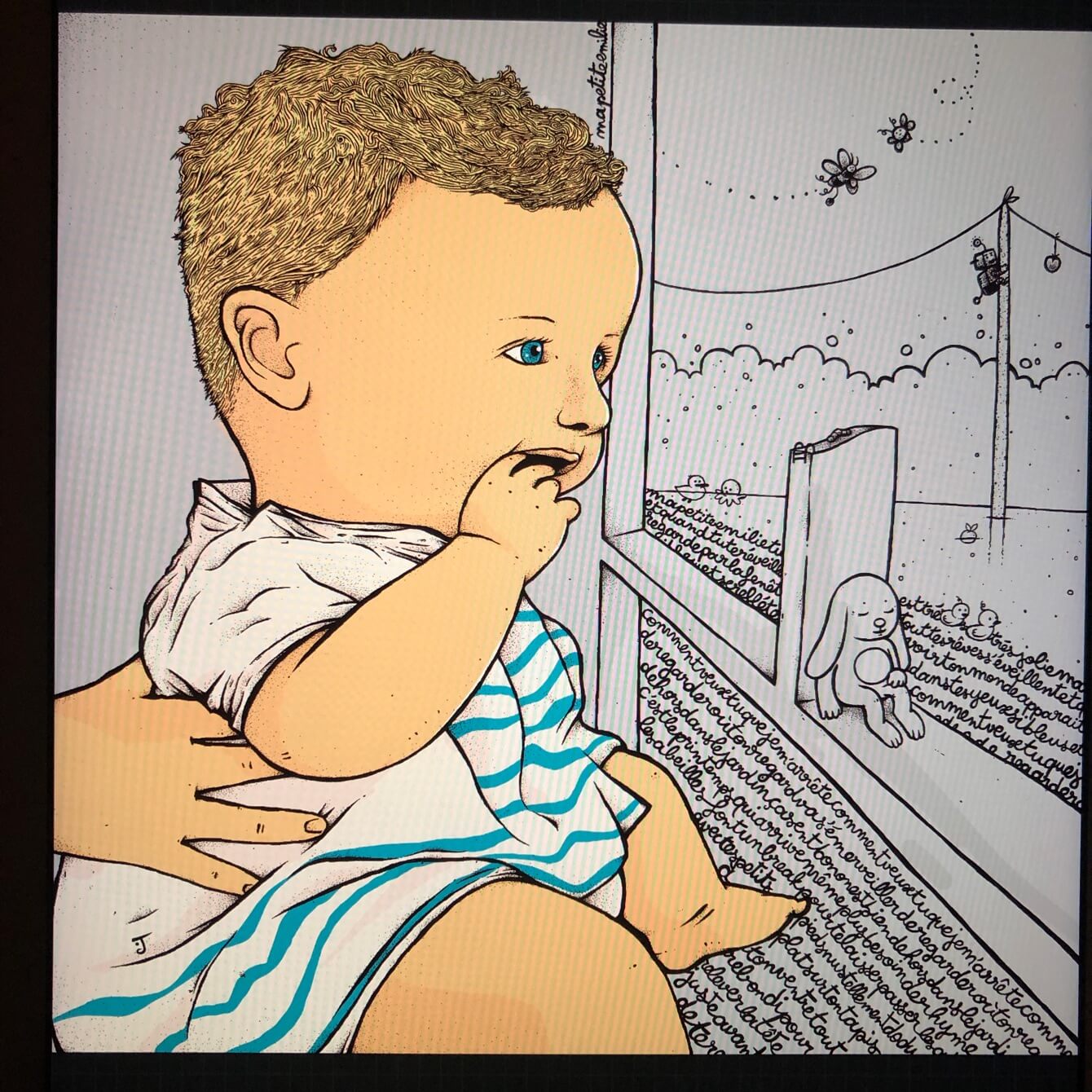 Finally adjusting global lighting, et voilà.