I've recently been commissioned to illustrate the food products and various visuals for L'appero, an upcoming and rather sexy apéritif delivery service launching in Paris in April 2013.
But first, a bit of French vocabulary. "L'appero" is a direct reference to one of the most popular social activity in France: l'apéritif or familiarly "l'apéro". Have you noticed yet? The spelling mistake on L'appero with two "p's"?
Well, it isn't a typo but a way to introduce the fact that for the first time ever you'll be able to order a carefully selected mix of delicious aperitif treats using your fingers and your phone, with, yes, an app, with two "p's". The beauty of the concept is that you'll then get delivered wherever you are (e.g. a park, a canal, a tree) using your smartphone geolocation feature.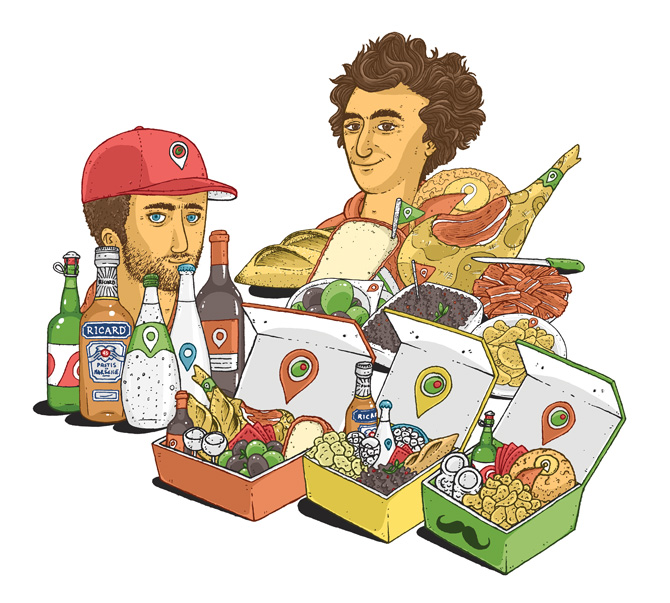 This first serie of illustration will be used in the app and the website. Being mostly food related my main challenge was to keep the product desirable while injecting my unbearable need to "characterise" everything I draw, read "adding eyes and co".
However, those two first illustrations aren't food products, they can't be sold, but definitely have eyes, so sharp that they are currently turning this tasty concept into reality. Introducing Greg and Joss.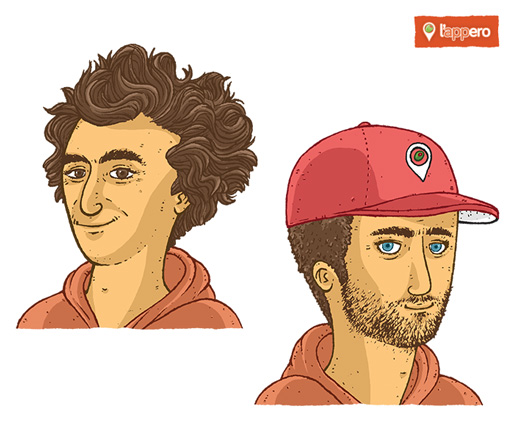 The box, a selection of products that will make you happy.
Olives, tapenade (delicious olive paste) and la baguette tradition!
Play it safe with hard cheese, Parma ham and red wine.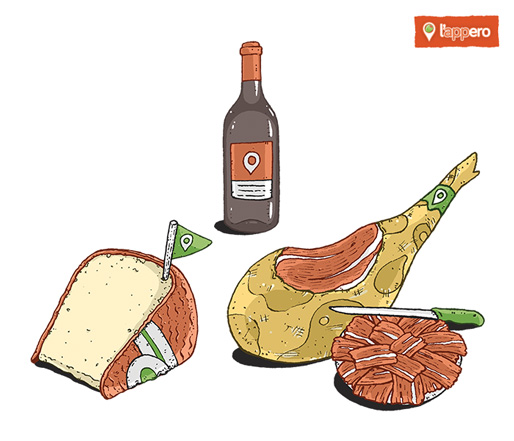 Sparkling water, still water and rosé to handle this thing called "summer". I can't wait.
Voilà, L'appero is launching the beta this April and will be live in your favourite Parisian park this summer. Good times.