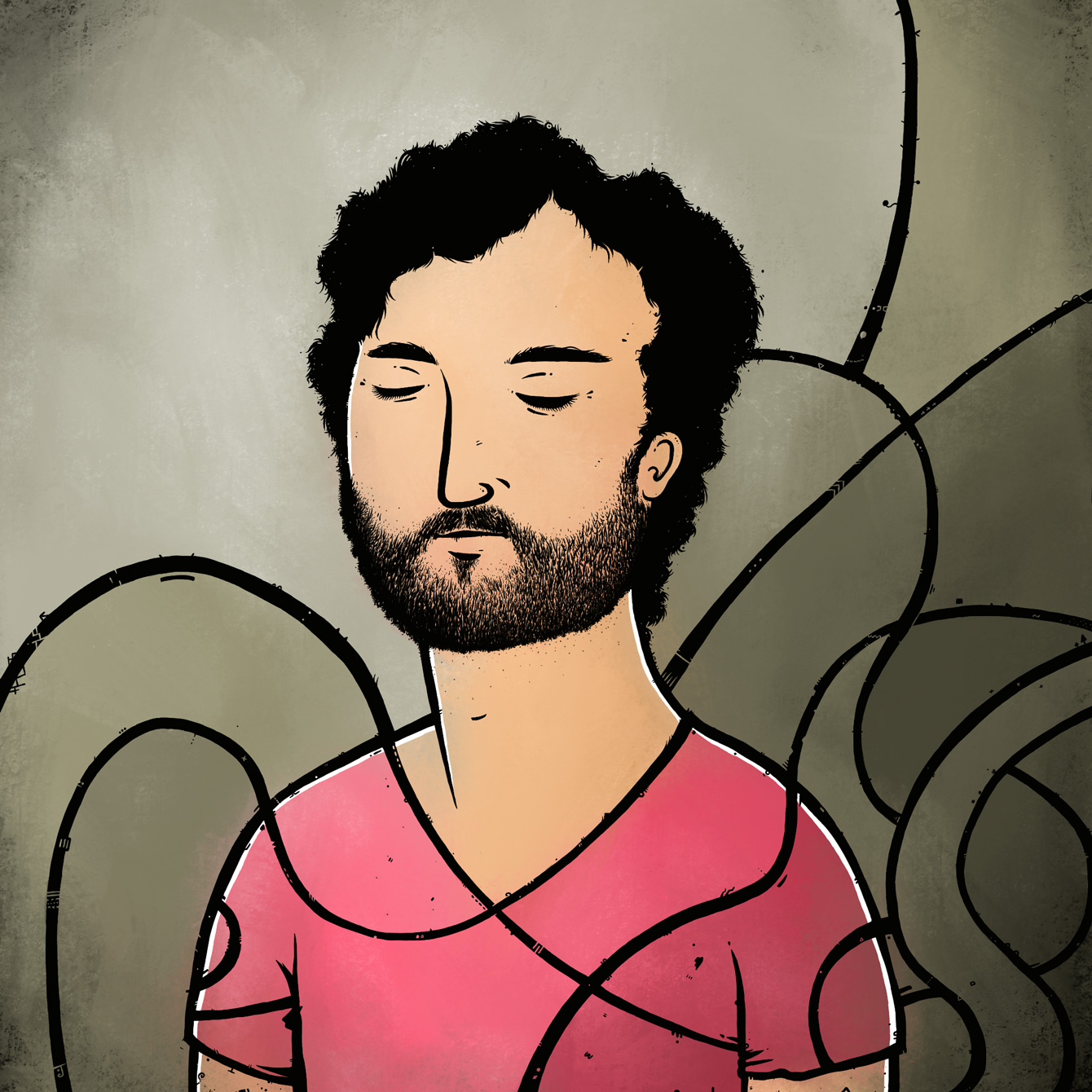 Still finding my feet with my hands.
I experimented illustrating using the iPad Pro/Apple Pencil/Procreate combo for a little while now, loved the control I get over each single pixels, the natural feel of the pencil pressure, the lovely palm rejection, meaning that I can get really close to express my full sketching skillset on a digital piece of glass.
But it isn't 100% there yet, nothing can beat the traditional sketchpad/pencil combo for me, from sketching the lines to the spontaneity of getting started.
So my next move has been to get back to my sketchpad, do something I like, as rough as I like, with no pressure that I don't like, import in Procreate by taking a photo, and paint on top of the original drawing so the idea is preserved. No more scanning, no more loosing details from print to digital.
This latest attempt introduce a revised colour treatment, using a 100% organic textured approach achieved with charcoals and smudges, reintroducing the fat black lines that I love so much, and keeping the creative playground open to business.
The original sketch: