As I'm completing a third session of posting the above creatures, here is a spotlight on my latest illustration promotional mailing mission.
It's more than time to send my illustration work to the jungle for its initiation rite. Mostly with the help of the Children's Writers' & Artists' Yearbook, and the AOI's Advertising, Editorial and Publishing directories, I've filled up an exciting mailing list spreadsheet full of magazine art directors, book/greeting cards publishers, and advertising/design agency contacts, who may be interested in knowing about me.
Rather than just sending one sample to each contact I've worked on designing a "taster package" that would hopefully leads its addressee to visit my brand new website and, even better, get in touch with me (hope is set on super optimistic).
A breakdown of this tasty package:
A "Hug love" greeting card with personalised hand written message
A postcard sample
A business card with another sample at the back
One sheet of 6 Charactrons stickers
A self-addressed and stamped postcard (SASE) with a feedback form (thanks to illustrator Laura Wood for the idea)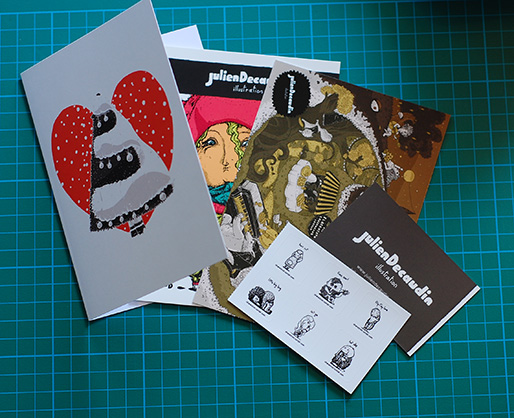 Greeting cards, postcards, business cards and stickers have all been printed using Moo. Actually the idea to throw greeting cards and stickers into the mix came as I was browsing Moo's offers, and I think the result is worth the investment.
So far I've sent a bit more than 40 promo mailers by shots of 10 or 20 as I instantly realized that it takes time to turn into a serial mailer. I wish I was this quick…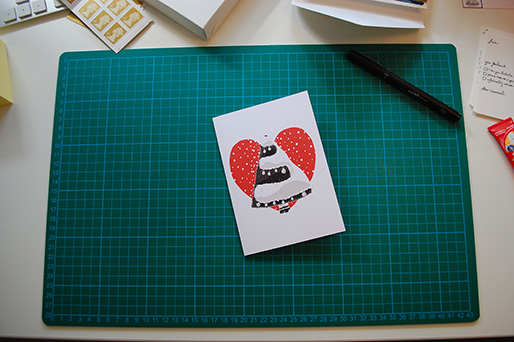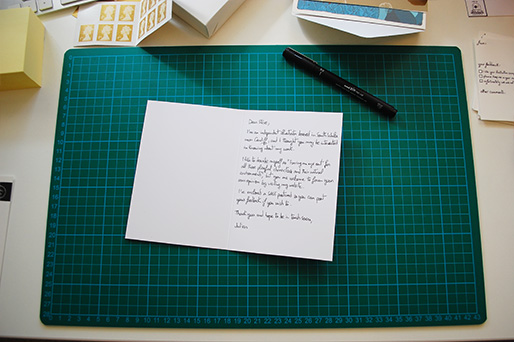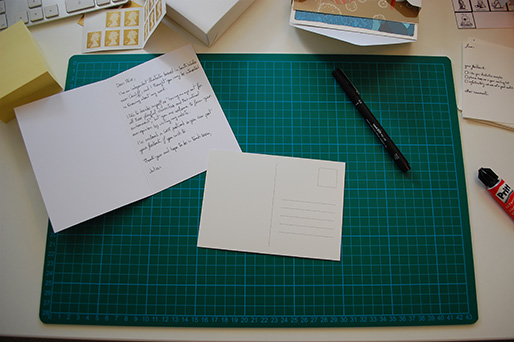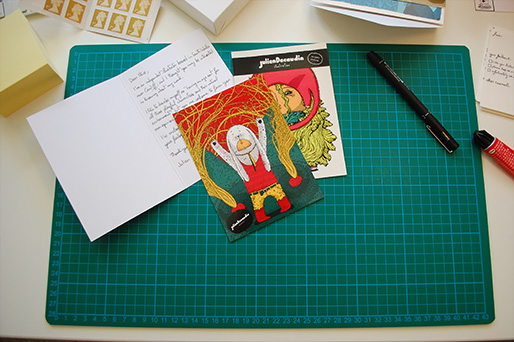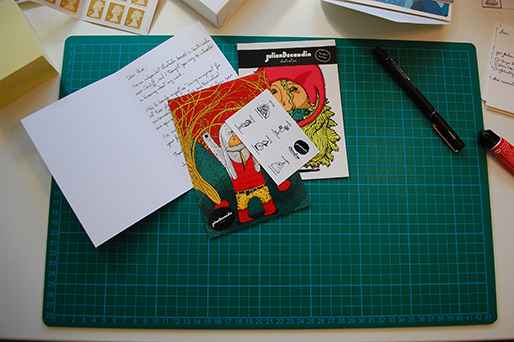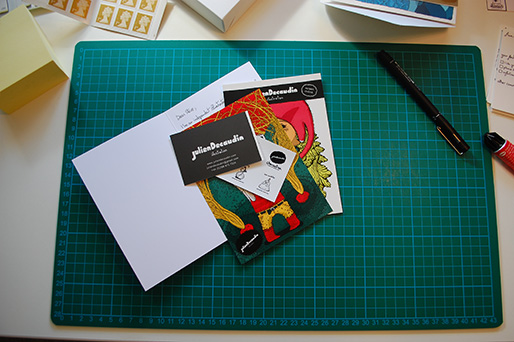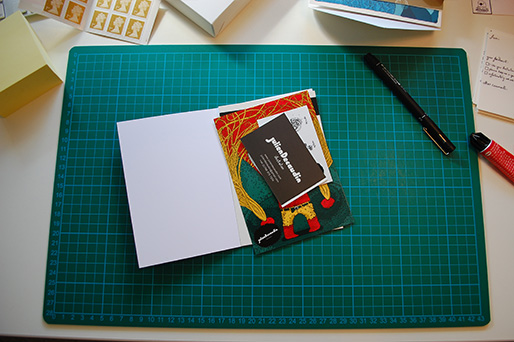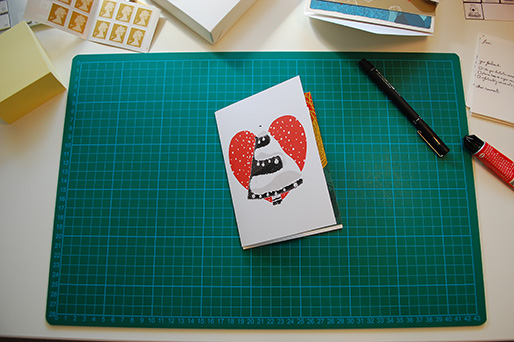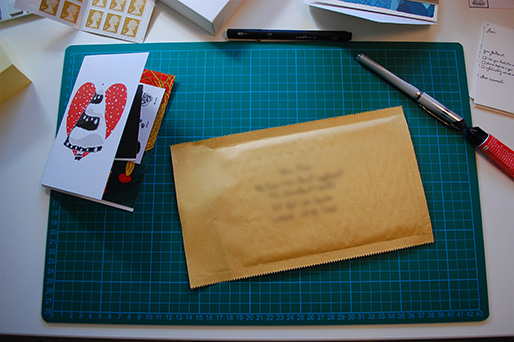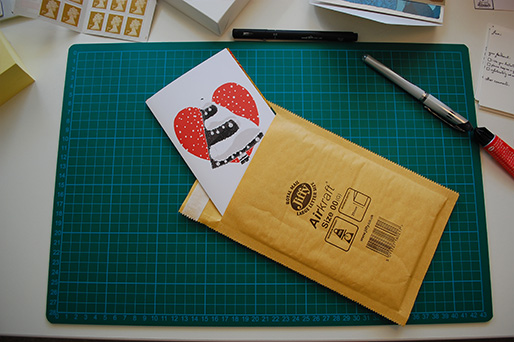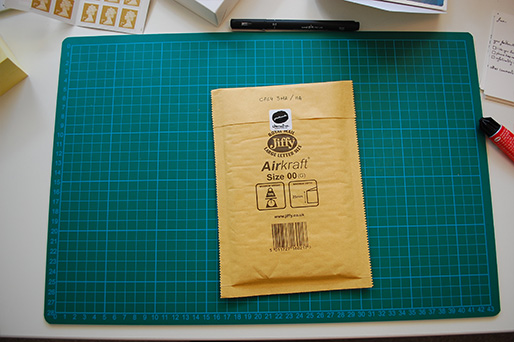 …but I'm not, but it's definitely a labour of love, and even after 40 of them there is something very satisfying to see all this little letters getting ready for the time of their life.
It's still early days for feedbacks but so far I've received a couple of positive SASEs back, which is always nice, and the following step – cold calling – has also started, and it hasn't been that cold when I can actually get hold of people.
Still loads of proactive actions to make those efforts worthwhile and find my spot in this jungle, and this is just another step.