I've now spent 66 consecutive months of experimenting London. On the 25th of February 2012 I've spent 5 hours illustrating what this experimentation could look like for a newcomer. I had to summarize.
Thanks to a collaboration between the illustration magazine AMMO and the itinerant Boat Magazine, I've participated to London Scenes along a talented bunch of illustrators. Five hours of hyper-productive sketching, with a short break for friendly provided pizzas, sweets and drinks, that ended up (few days later to be honest) with my latest piece, "Lapin du monde", which, in the 2012 context, might makes French speakers appreciate one of my finest joke. Ever.
A selection of the final works will be published in the upcoming London edition of Boat magazine. Can't wait to see how popular is cheese in this city :).
A review of this creative happening on the Boat Magazine blog and more pics on AMMO's Flickr.
The scribbles explaining why I had no choice but to mix cheese and apple.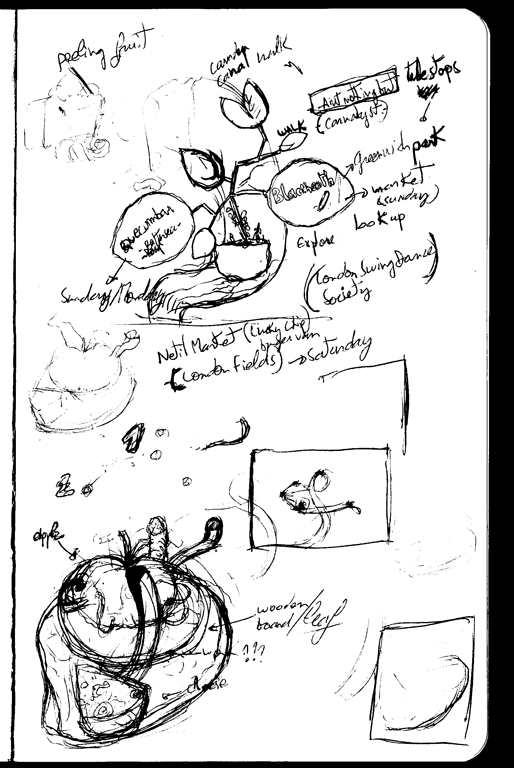 A Boat's quote that made my day.
This chalk board positively obsessed me.