A hairy character inspired from my recent trip in Greece (only the duck is British).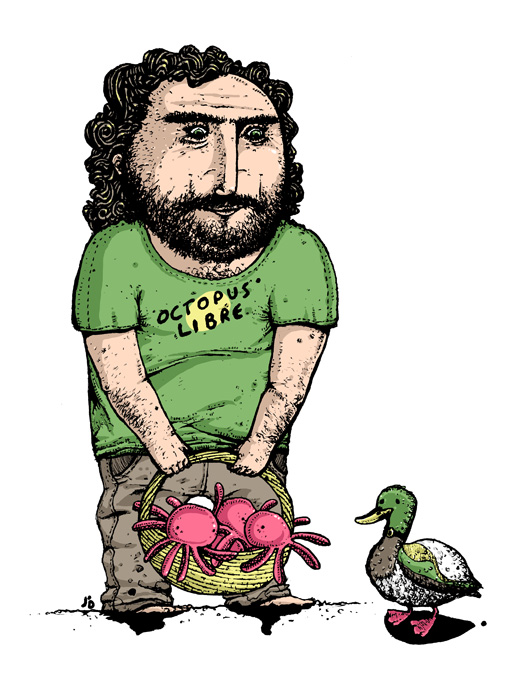 I didn't eat any octopus there but squids, the fried ones. Octopus and squids are pretty close in my mind so I really need to share the best lunch I had in Corfu, fried squids (this is the picture before it disappeared)…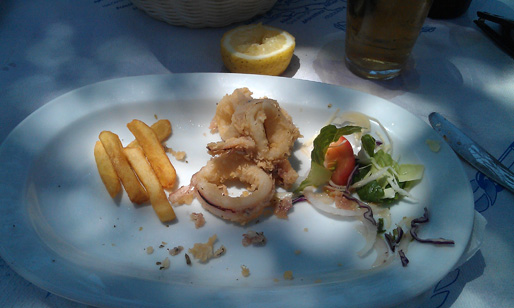 …has been also the worst when I gave it another try in an unfortunate restaurant thinking that, extremely large amount of greasy fried squids and fries don't need any greens to be appreciated. Rant over, the first one was delicious and it happened near Liapades beach.
Still, I understand why some people fight to save octopuses (AND squids) to be eaten by British ducks. Here is another proof of what seems to happen everyday on Greek beaches: