"I see the River Thames as a natural and beautiful way to open London to a wide horizon of foreign cultures and to inspire whoever experience it. Knowing how the London transport system works, oysters definitely have a role to play here."
This is how I described my involvement in this year's AOI/TFL/SERCO illustration competition for which I've just submitted the piece above. It's about The River Thames (not just oysters).
Last year has been emotional so I really really really wanted to give it a try again even if the crazy three weeks deadline (minus 5 days a week…) turned it even more into a challenge! A super exciting one though.
A few "first's" are sticking to my Oyster Cart:
first real illustration (proper brief, A3 sized) for 2011;
first illustration using my updated sketching/painting method;
first time I sketch an oyster (surprisingly it's very fun).
Here is a little step-by-step of the whole process:
1. Doodling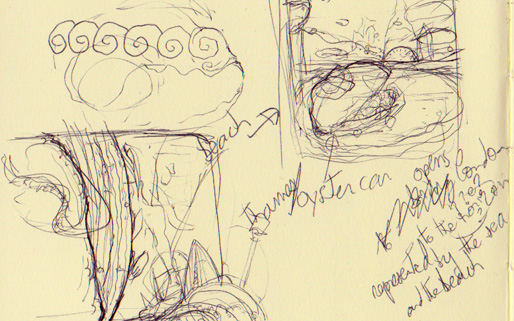 2. Inspiration boarding
3. Sketching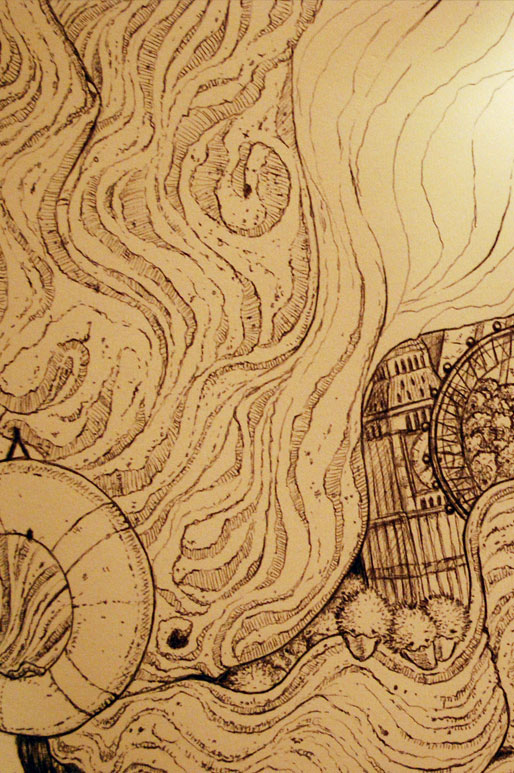 4. Painting