At least! I thought this one will never end but it finally did tonight after a good couple of months of thinking, thinking, drawing, drawing again, then drawing something else, then refining, refining more, and colouring, and again, ….
I tried to keep it fun thought but it really started with the funny will to do a new illustration without a theme that inspires me. So I tried to think about what inspires me, how I get inspired and I realized it is a mess. But I finally end up with a brief: exploring my brain.
It didn't happen overnight so here are some of the key moments of my introspection:
1. an initial play with words and concept drawings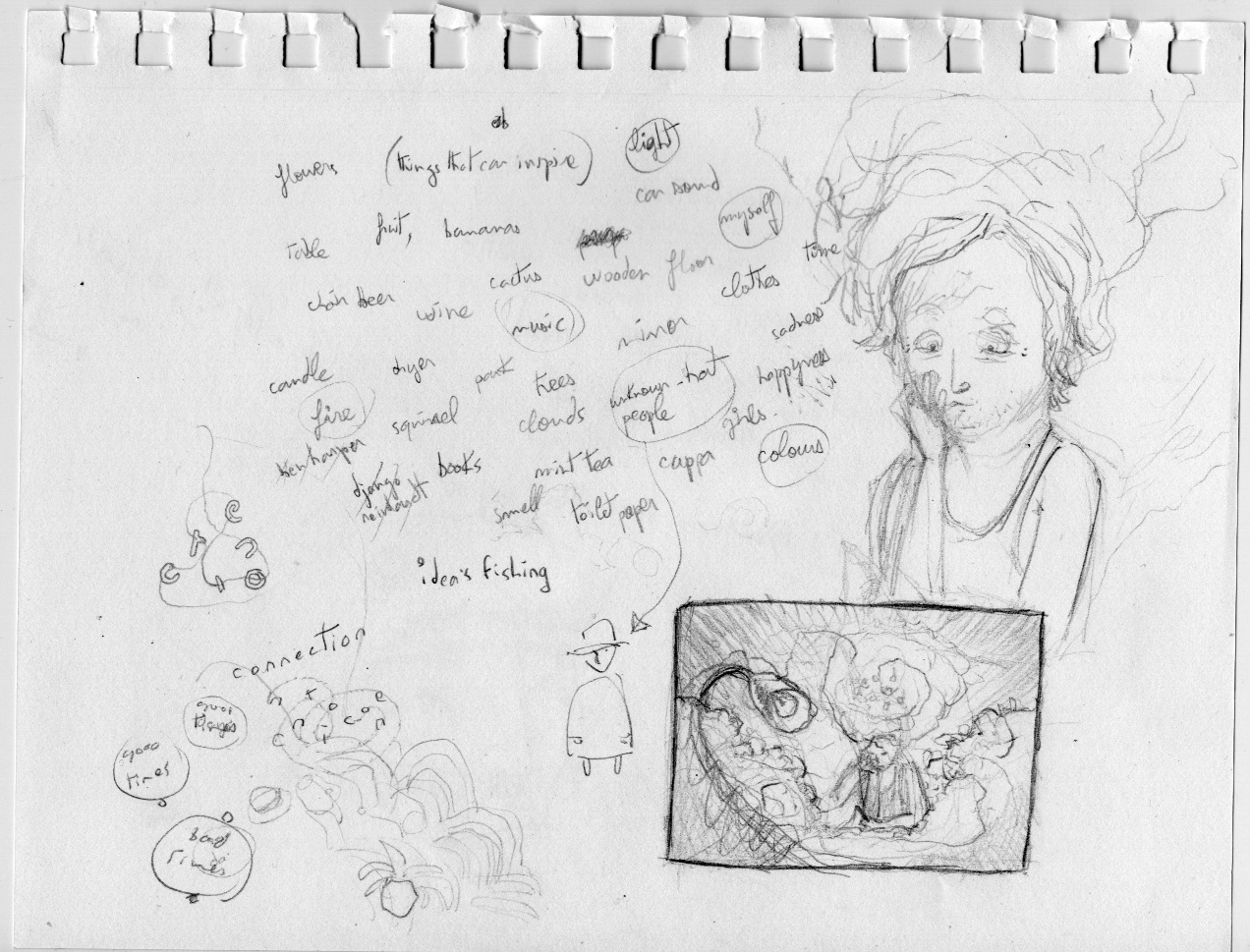 2. trying to (badly) draw the main character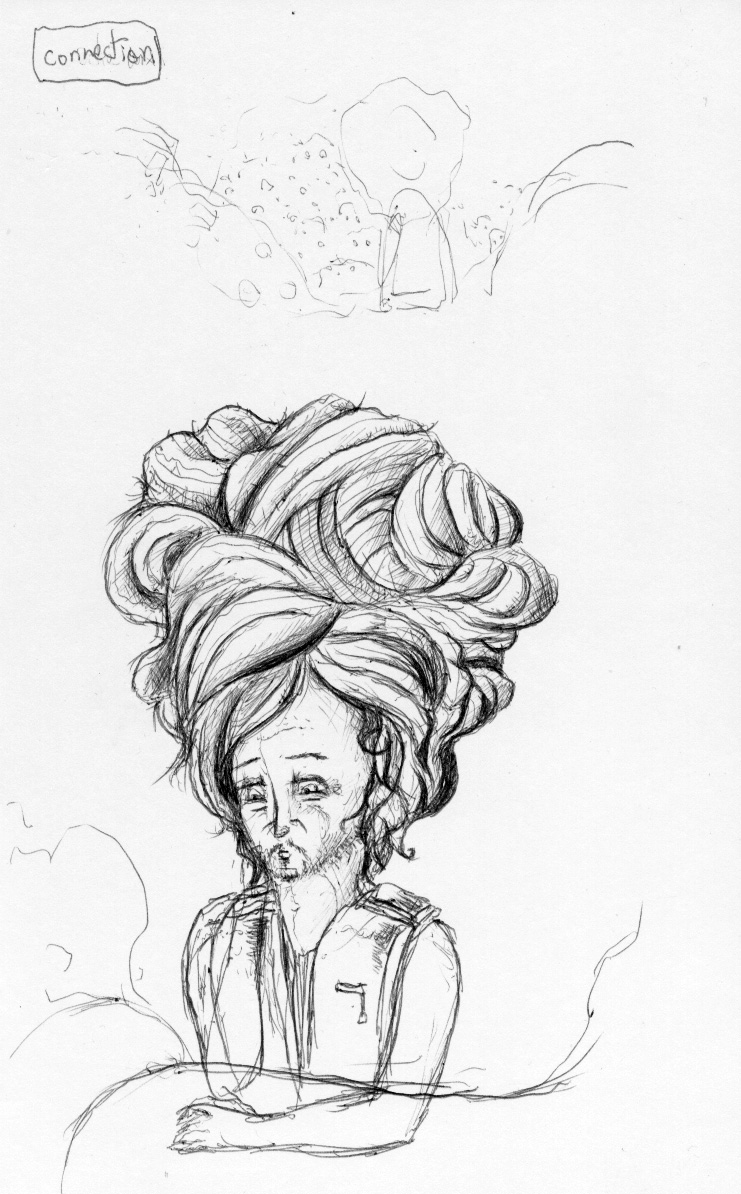 3. a more advanced scene brainstorm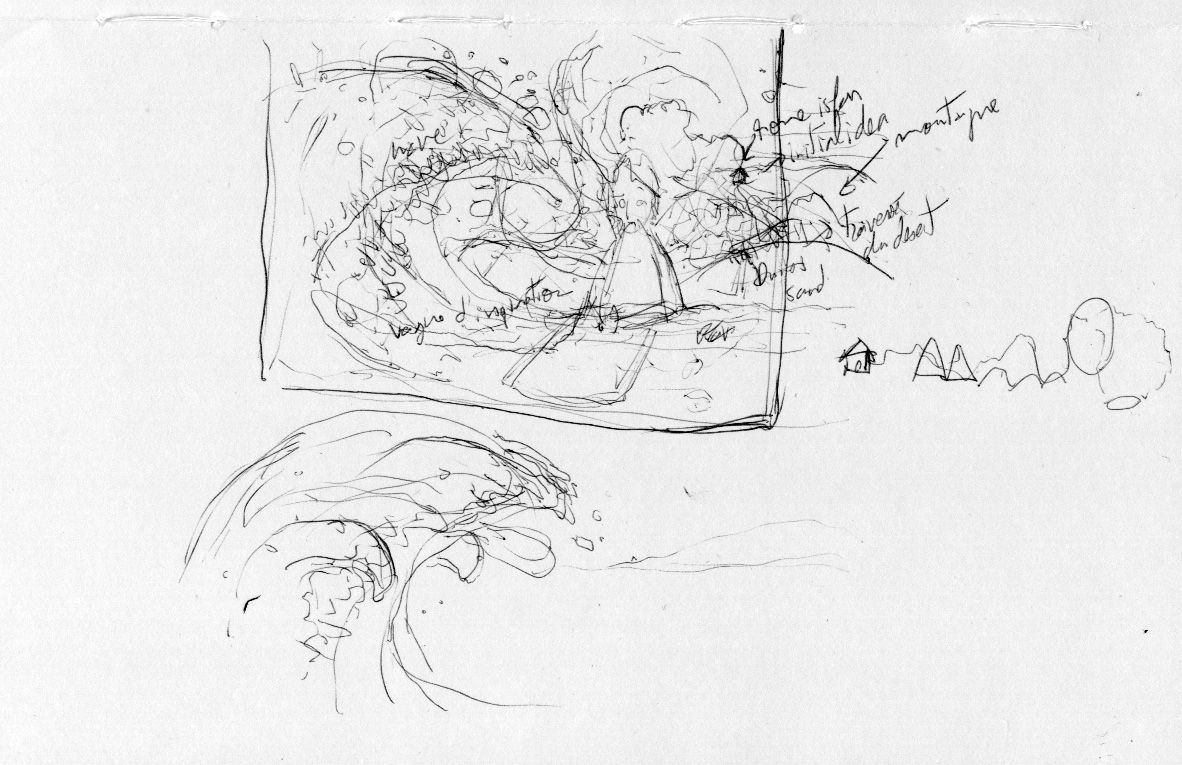 4. I really struggle to draw waves that looks ok, so I worked on waves too
5. a non-refined drawing
6. the final drawing
7. six of many colour schemes (19); there must be a quicker way..
8. my new webcam, a hand-made paper star, and my last mission, complete.