London wouldn't exist without clouds, so rather than complaining let's make them happier and healthier by pushing cycling as the best way to get around the city.
This is my entry for the AOI Cycling in London competition, and also my first entry to an illustration competition. I'm excited and I will be even more if I talk again about this in the next few months! Wait, hope, see and let's go outside as today London's clouds are off!
The initial conceptual sketch done on the DS.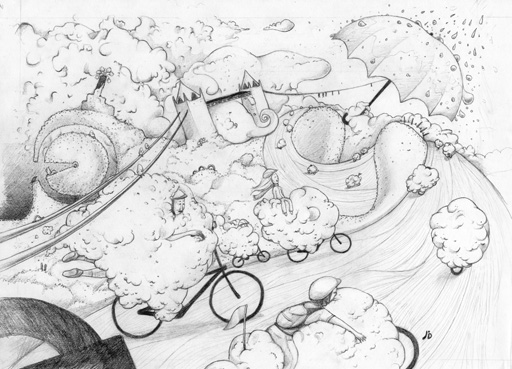 The original drawing.