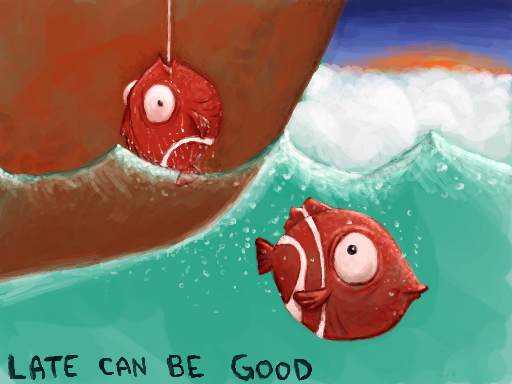 I've been struggling with this week's Illustration Friday topic.
Late is an interesting word as it can be interpreted in many different ways but I started going in too many directions and it didn't help. Finally I decided to illustrate how being late can be good sometimes to make a change with the obvious feeling of late = bad.
I wasn't sure that the meaning will be obvious with my fishy illustration so I add a tag line even if I'd prefer avoiding that.
Again, I've done it on my Nintendo DS using Colors!. The main idea was to sketch it and colorize in Photoshop but I ran out of time (…a bit late?). Here's the initial sketch: